cyclopaedia.org
Sacred Geography 1716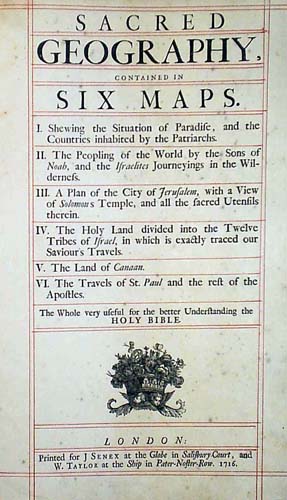 Map I. Shewing the Situation of Paradise, and the Countries inhabited by the Patriarchs.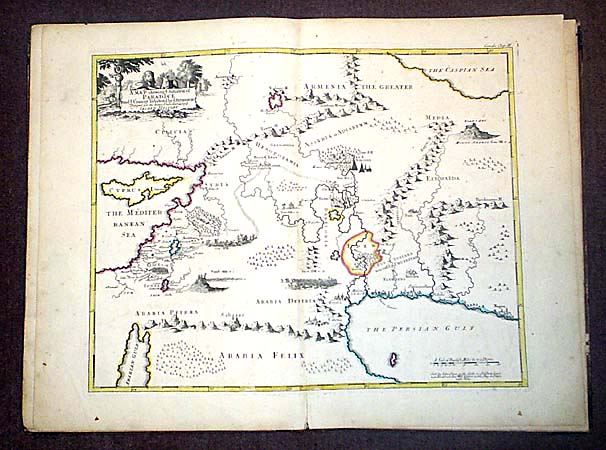 Map II. The Peopling of the World by the Sons of Noah, and the Israelites Journeyings in the Wilderness.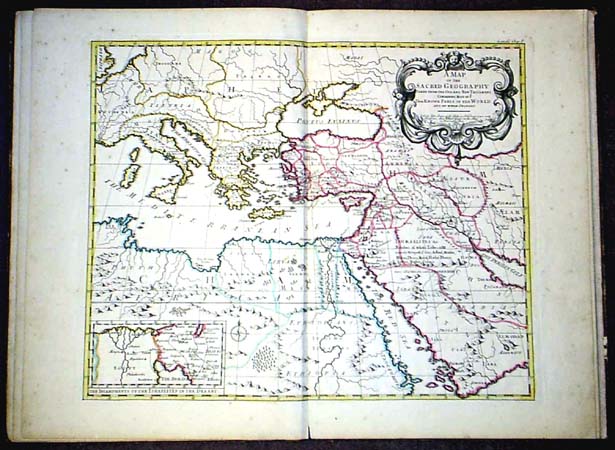 Map IV. A Map of the HOLY LAND, Divided into the XII Tribes of ISRAEL, wherein is Exactly Mark'd Ye travels of IESUS CHRIST.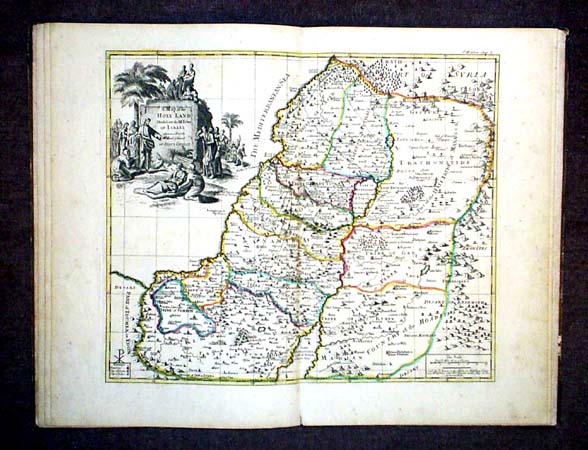 Map V. The Land of CANAAN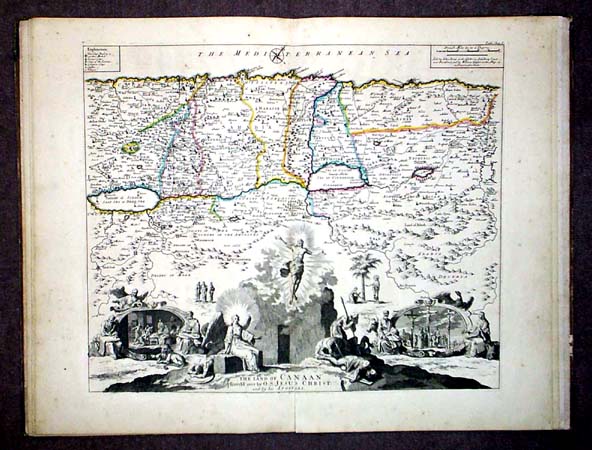 Map VI. A MAP Shewing the most Remarkable Places to which the APOSTLES TRAVEL'D TO PREACH THE GOSPEL: as also St. PAVL'S VOYAGE TO ROME. Design'd for the better Understanding of the EVANGELICK HISTORY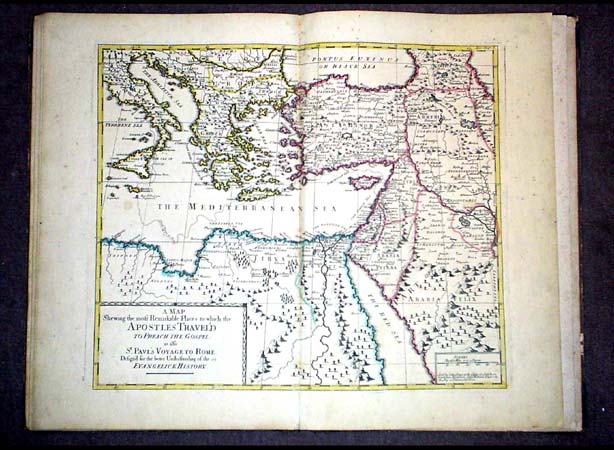 A collection of 5 (of 6) handcoloured large folio Maps (14 x 17 inches} in very good condition, in their original Leather Folder

Title Details: Sacred geography, contained in six maps.
I. Shewing the situation of Paradise and the countries inhabited by the Patriarchs.
II. The peopling of the world by the sons of Noah, and the Israelites journeyings in the wilderness.
III. A plan of the city of Jerusalem (this map is missing)
IV. The Holy land ...
V. The land of Canaan.
VI. The travels of St. Paul ... The whole very useful for the better understanding the Holy Bible
Publisher: London : printed for J Senex at the Globe in Salisbury Court, and W. Taylor at the Ship in Pater-Noster-Row. 1716
Physical desc.: [4] p., plates ; 2o

For further details Please contact DONALD VEAR

Click on this link to see a complete list of my CYCLOPAEDIA page links