cyclopaedia.org
Chambers's CYCLOPAEDIA - 1741 (fourth edition)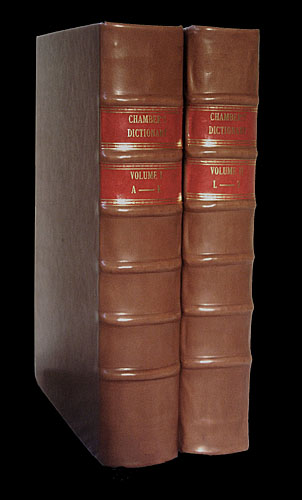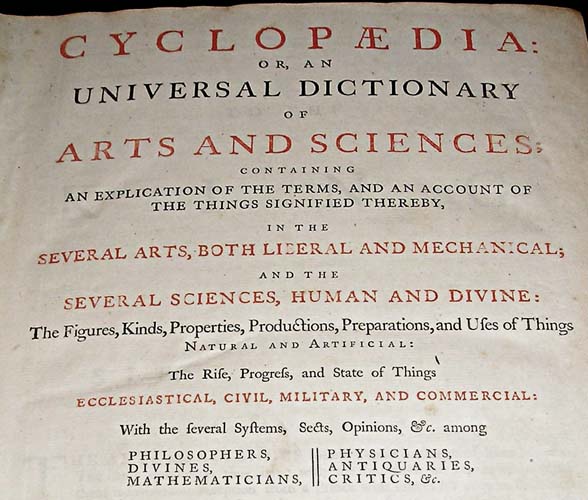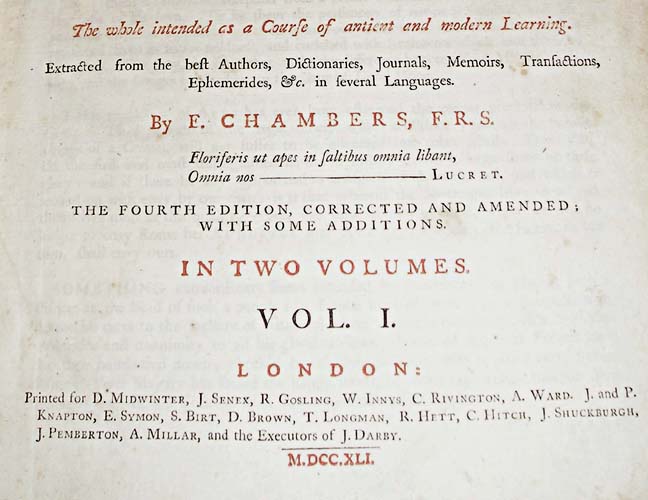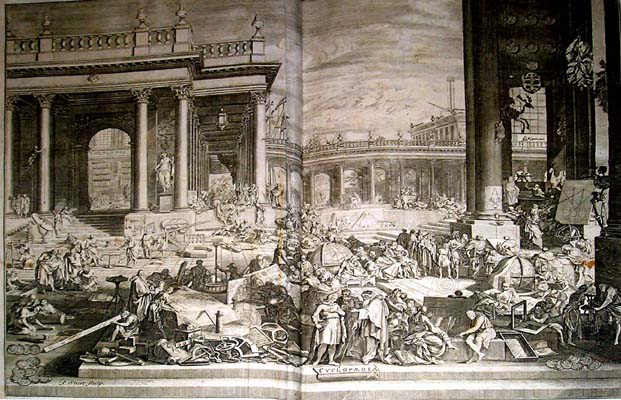 Frontispiece by John Sturt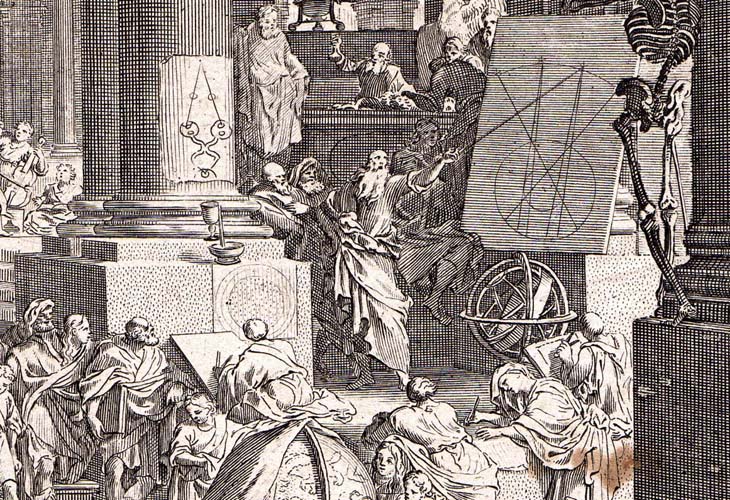 Architecture Plate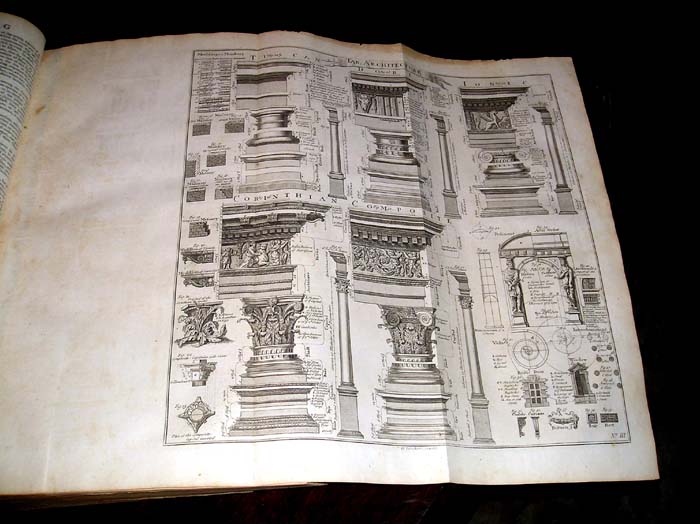 Astronomy Plate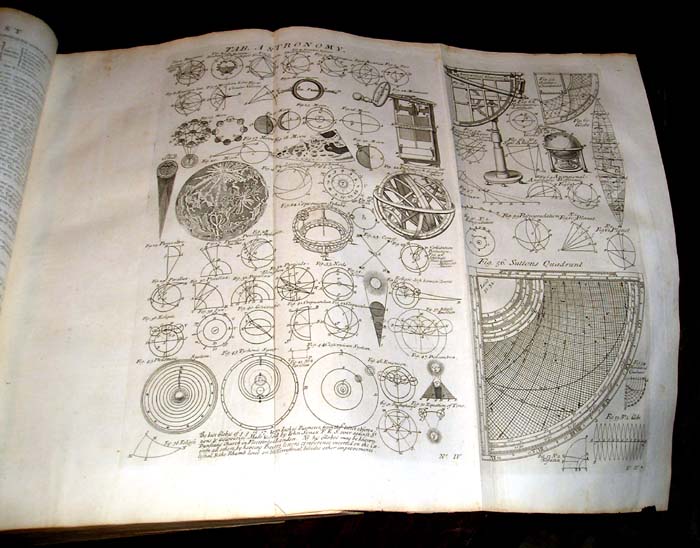 Description:

Two folio (15 1/2" x 10 1/2" About 2-3" thick). Leather bound volumes, complete. 4th ed. Professionally rebound and restored in full leather, raised bands, new boards, end papers and blank pages front and back. Vol. I (A through K) 2 page dedication to the King. Preface p.I-XX. Unnumbered pages Short index. 10 plates plus the frontis one in volume I and 9 in volume two as follows.
The plates are VG unless noted.
Volume I Fold-out 2page frontis. 4" tear from bottom center fold and 2" into illustration. Plate 'Anatomy'. foldout torn along center to 4" from the top and then 2" into illus. Edge dust ingrained from misfolding, 'Architecture', Astronomy- both foldouts;' Conicks', 'Dialling'. (single page plates), 'Fortifications'; 'Geometry'- both foldouts, 'Heraldry' and 'Hydraulicks' (one page each) all VG.
Volume II. Specimins of Letters 2page fold out; 'Mechanicks' (light fox); Miscellany'; 'Natural History' (one page each); Foldout 'Optics' misfolded and creased at fold.; Perspective' one page; Ships torn in two 2 p. foldout; 'Surveying" foldout creased at center misfolding. 'Trigonometry' one page. VG each unless noted.
There is very little foxing. What there is is brown spotting occasionally but not commonly, from foreign substance in pages or in margins of old. Only stains are margin ones last couple of pps V. I and first 6 leaves of V. II. No names or writing etc. within.
Paper quality is good but signatures vary a bit- for instance N-OYE V.II paper is browned and not as white as other pages. There are other instances of lesser differences in aging. End papers are new (archival paper). Last pages of v. II are wrinkled. Vol. II begins with text- no frontis, preface etc. preface in vol I is XXV pages.



Click on this link to see a complete list of my CYCLOPAEDIA page links