cyclopaedia.org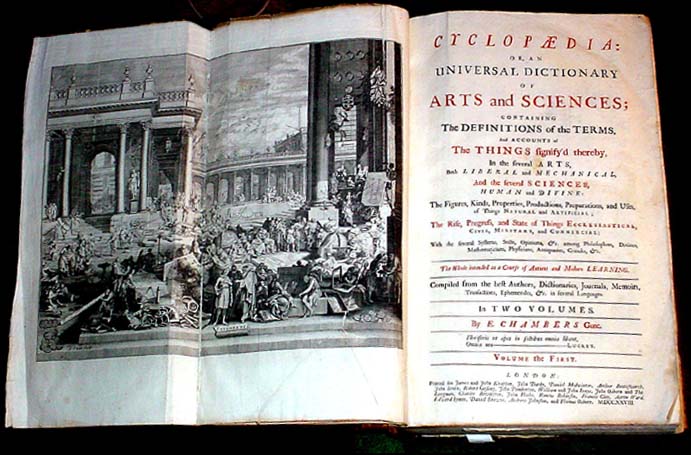 Chambers's Cyclopaedia 1728


Following the old adage that a picture is worth a thousand words, Chambers's Cyclopaedia frontispiece may be worth a thousand pictures. This magnificent allegorical panoply derives from Sébastien Le Clerc's 1698 engraving L'Académie des sciences et des beaux-arts. It has been meticulously copied and somewhat embellished (as well as inverted) by John Sturt. Chambers and Sturt had previously collaborated in a translation of Le Clerc's work Traite d'Architecture, thus it is no surprise that Chambers chose for his frontispiece, Le Clerc's engraving in which the whole range of arts and sciences are represented. (see also Raphael's School of Athens from which Le Clerc borrowed a few details).

We shall in these next few pages examine some of the intricate details of the frontispiece more closely, and also compare certain of these to Le Clerc's original engraving.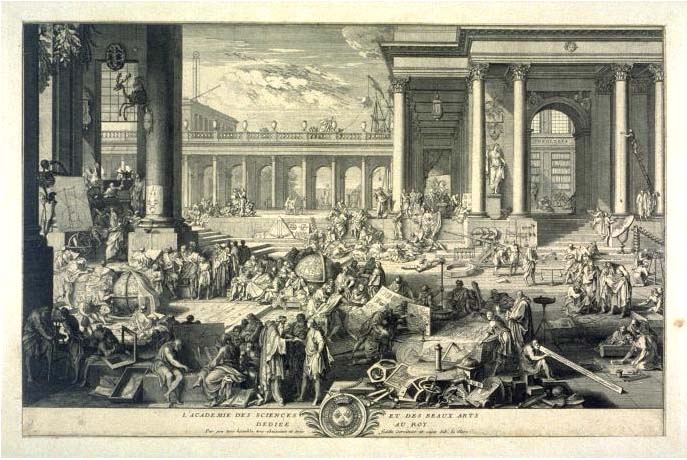 L'Académie des sciences et des beaux-arts


This image is from the Imagebase of the "Fine Arts Museums San Fancisco" site, click on the image to see a full size enlargement